Back in 2013, the world fell in love with Theo and Beau — a puppy and toddler whose special bond and adorable naptime photos warmed hearts across Instagram. This past September, the lovable duo welcomed a new baby sister into their lives — and soon after, their naps.
When Mom and HuffPost blogger Jessica Shyba brought home baby Evangelina a.k.a Evvie, "it was definitely an adjustment for all of us," she told The Huffington Post, adding, "But we're finding our groove and routine really well lately."
Evvie is also bonding well with the other little members of her family. Shyba said the baby is "still a little confused by Theo, but she seems to find his kisses and attention to be affectionate." As for big brother Beau, he's "incredibly loving with her."
As Shyba's nearly half a million Instagram followers have likely noticed, Theo and Beau even include Evvie in some of their cuddle-filled naps. "I've been really surprised each time I've gotten all three to nap together, but it seems like once they fall asleep they all sleep better with someone close to them," the mom said, adding, "I never leave the room during these times, and sometimes the naps don't last that long, but a nap is a nap and I'll take it!"
Looking at this snoozing trio, it's hard not to feel all warm and fuzzy inside.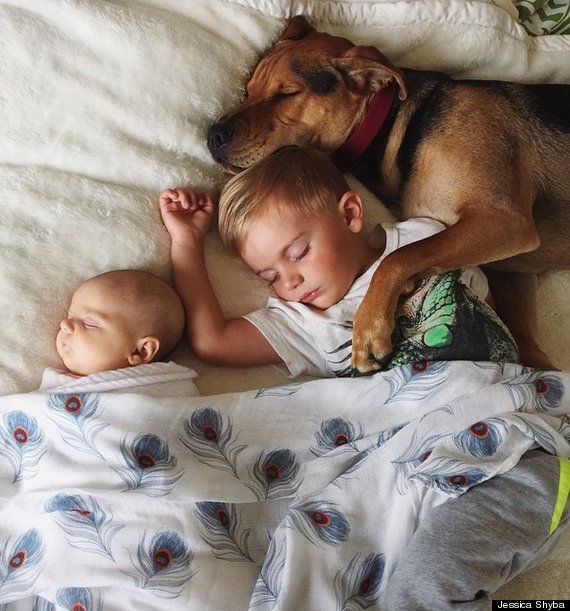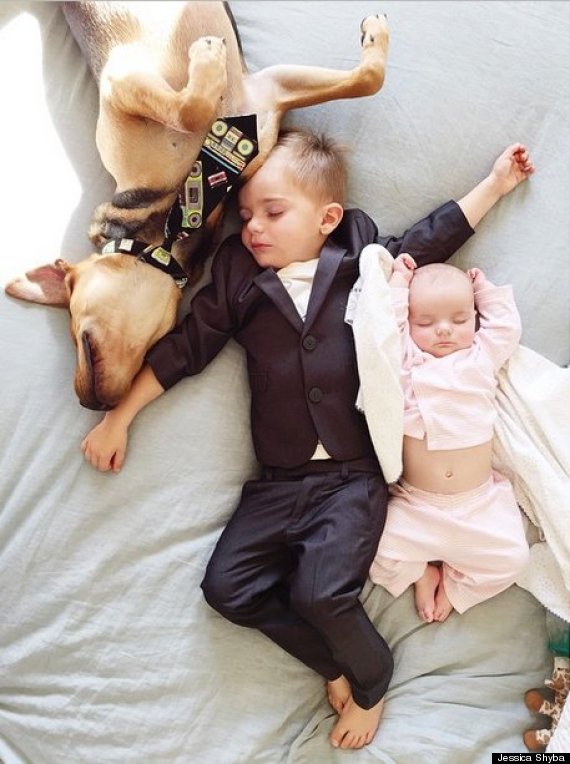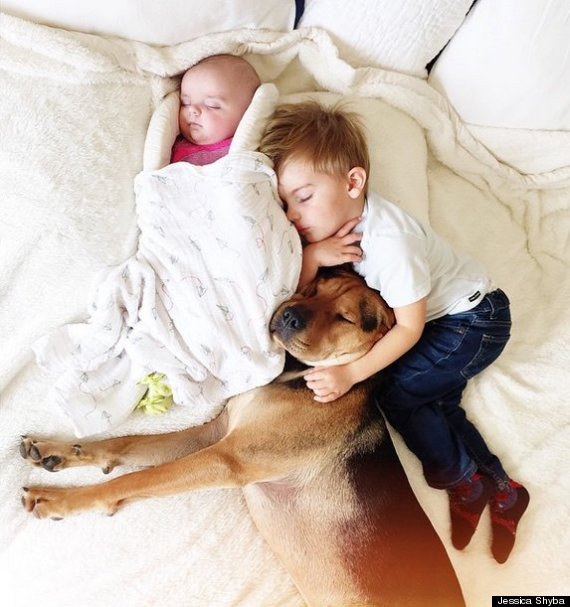 Jessica Shyba's photo book, Naptime with Theo and Beau, will be available February 3.